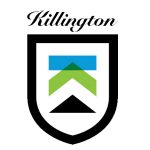 3861 Killington Road, Killington, VT 05751
(800) 734-9435
About Killington Resort Adventure Center
From big thrills to easy fun, the Snowshed Adventure Center has something for everyone. Whether you're looking to zip through tight corkscrew turns on the Beast Mountain Coaster, test your balance and mental strength in the Skye Ropes Course, or meander your way through the Amaze'n Maze, the Adventure Center will keep kids, parents, and grandparents entertained for hours. Some attractions are free, including the hiking trails, wellness walking path, and mountain gym. The Snowshed Food Court is open daily for delicious, fresh, and local lunch options.
About Killington
Please visit the Killington website prior to your trip for any Operational and Health & Safety Guidelines that may impact your experience. Guidelines are subject to change at any time.
PLEASE NOTE: PEF MBP will not be responsible for providing a refund due to vendor or state COVID-19 guidelines and restrictions.
About the Killington Resort Adventure Center 2023 Tickets
Check back for 2023 ticket details.
Additional Ticket Details & Disclaimers
If you plan to purchase for use over a weekend, PEF MBP recommends that you purchase your tickets prior to Wednesday at 5 p.m. (Allow for 48-hour delivery.)
After Friday at 5 p.m., there is no one on staff to assist you until Monday at 9 a.m.
Once your tickets are purchased and sent via email, PEF MBP is no longer in control of your e-ticket delivery and cannot control how long it may take for your e-tickets to arrive.
PEF MBP has no control over weekday or weekend weather occurrences that may impact internet connectivity, e-store/website functionality/access, and e-ticket purchase/delivery processes.
E-ticket FAQs
Purchase Tickets
E-Ticket(s)