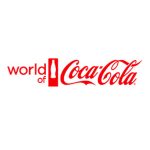 121 Baker Street NW, Atlanta, GA 30313
(404) 676-5151
Active, dues-paying PEF members and retirees can take advantage of the many special discounts and ticket offers made available through the PEF Membership Benefits Program and MemberDeals.com.
About World of Coca-Cola (MemberDeals*)
At World of Coca-Cola, experience the history of the world's beloved beverage brand at the dynamic, multimedia home of the more than 135-year-old secret formula for Coca-Cola. Get closer than ever before to the vault containing the secret recipe and view more than 1,200 artifacts. Take a trip around the world in a thrilling 3-D movie experience and tempt your taste buds with more than 100 beverages from around the world. Also, don't miss the chance to have your picture taken with the friendly 7-foot-tall Coca-Cola Polar Bear! All this and much more make World of Coca-Cola a unique and must-see Atlanta experience!
About World of Coca-Cola
Please visit the World of Coca-Cola website prior to your trip for any Operational and Health & Safety Guidelines that may impact your experience. Guidelines are subject to change at anytime.
About World of Coca-Cola
The discounts are provided by MemberDeals.com. Instructions will be provided on the ticket upon purchase. View and purchase tickets via the button below.
Buy now
Additional Ticket Details & Disclaimers