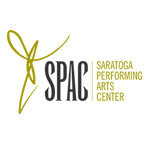 108 Avenue of the Pines, Saratoga Springs, NY 12866
(518) 587-3330
About Saratoga Performing Arts Center
The Saratoga Performing Arts Center (SPAC), located in the historic resort town of Saratoga Springs in upstate New York, is one of America's most prestigious summer festivals. Its tranquil setting in a 2,400-acre park preserve surrounded by hiking trails, geysers, and natural mineral springs draws vacation crowds and arts connoisseurs each year for immersive experiences of performances by resident companies New York City Ballet, The Philadelphia Orchestra, The Chamber Music Society of Lincoln Center, the Freihofer's Saratoga Jazz Festival, Opera Saratoga, and concerts by Live Nation.
About Saratoga Performing Arts Center
Upcoming Events
Limited tickets available!