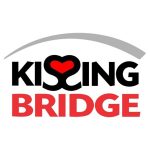 10296 State Road, Glenwood, NY 14069
(716) 592-4963
About Kissing Bridge
Experience 39 snow-covered slopes that measure a full 1-1/4 miles wide, encompassing 700 acres of terrain, and served by nine lifts. This terrain is broadly divided into the North, Central and South Areas, serviced by two base lodges, a ski and snowboard shop, plus two full rental facilities. And when you've enjoyed your last run, let their friendly and courteous staff show you what "après ski" is all about! Don't be misled if there's no snow in your backyard. Kissing Bridge is located in Western New York's famous Colden Snowbelt, with an average annual snowfall of 180 inches. Combine this with their extensive snowmaking capacity and you will see why Kissing Bridge skiers and snowboarders enjoy more and better snow…all winter long!
About Kissing Bridge
About Kissing Bridge Tickets
Weekend ticket
Tickets are valid any weekend (Sat-Sun), including holiday periods.
Midweek ticket
Tickets are valid Tuesday-Friday and Mondays when it is a holiday.
Hours of operation
Closed Mondays, expect for Monday holidays
Tuesday, 10 a.m.–9 p.m.
Wednesday, 10 a.m.–9 p.m.
Thursday, 10 a.m.–10 p.m.
Friday, 10 a.m.–10 p.m.
Additional Ticket Details & Disclaimers
About e-tickets:
E-tickets will be emailed to you to print out yourself (no physical ticket is mailed).
Once you place your order, you will receive a confirmation email followed by an email containing your e-ticket which you can then print yourself and take to the venue. E-tickets print on one sheet of paper for each ticket purchased. To prevent e-ticket email delivery issues, please add etickets@pef.org to your email address book.
If you plan to purchase for use over a weekend, PEF MBP recommends that you purchase your tickets prior to Friday at 5 p.m. (Allow for 48-hour delivery.)
After Friday at 5 p.m., there is no one on staff to assist you until Monday at 9 a.m.
Once your tickets are purchased and sent via email, PEF MBP is no longer in control of your e-ticket delivery and cannot control how long it may take for your e-tickets to arrive in your inbox.
PEF MBP has no control over weekday or weekend weather occurrences that may impact internet connectivity, e-store/website functionality/access, and e-ticket purchase/delivery processes.
E-ticket FAQs
Purchase Tickets
E-Ticket(s)