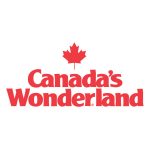 1 Canada's Wonderland Drive, Vaughan, ON L6A 1S6, Canada
(905) 832-8131
About Canada's Wonderland
Since 1981, Canada's Wonderland has been the premier destination in Ontario for thrills, family fun, and world-class entertainment. Located in Vaughan, just north of Toronto, the amusement park features more than 200 attractions including 17 roller coasters, two children's areas, and Splash Works, the 20-acre water park.
About Canada's Wonderland
Please visit the Canada's Wonderland website prior to your trip for any Operational and Health & Safety Guidelines that may impact your experience. Guidelines are subject to change at anytime.
PLEASE NOTE: PEF MBP will not be responsible for providing a refund due to vendor or state COVID-19 guidelines and restrictions.
About the Canada's Wonderland 2023 Offer
Check back for 2023 offer details.