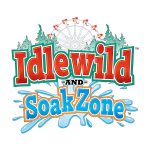 Route 30, East Ligonier, PA 15658
(724) 238-3666
About Idlewild and SoakZone
Named "Best Childrens' Park" by Amusement Today, and "Best Park for Families" by the National Amusement Park Historical Association, Idlewild & SoakZone is your ticket to family-friendly fun! The classic amusement park rides, waterpark, live entertainment, and unique attractions like Story Book Forest and Daniel Tiger's Neighborhood are sure to please kids of all ages! Bring the whole family to enjoy special events like Hallowboo, family dining options, and a whole season of fun! Idlewild & SoakZone amusement park near Pittsburgh, is your destination for smiles, memories, and more.
About Idlewild and SoakZone
View 2021 Operational Information
The 2021 operational information includes COVID-19 guidelines and restrictions you should be aware of prior to purchasing your ticket(s). It is also encouraged that you check state and travel guidelines as restrictions could impact your ticket purchase.
About Idlewild and SoakZone Tickets
Purchase your discounted tickets directly through Idlewild and SoakZone.
Ticket price: $32*
Children 2 years of age and younger enter free
Park is open Friday, Saturday, and Sunday for 2021.
To order:
Click the "Buy Now" button below
On the Idlewild website, click the orange "Buy Now" button
Enter the number of tickets desired and click "Add To Cart"
Click either "Continue Shopping" or "Secure Checkout" and finish the transaction with your credit card information
Print out your ticket vouchers and bring them with you to the park
Buy Now
Additional Ticket Details & Disclaimers