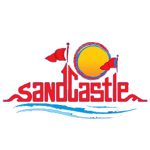 1000 Sandcastle Drive, Pittsburgh, PA 15120
(414) 462-6666
About Sandcastle Waterpark
Sandcastle Waterpark has provided summer fun and memories to guests for over 30 years! Located minutes from downtown Pittsburgh, Sandcastle is set along a boardwalk overlooking the Monongahela River with a green wooded hillside providing a beautiful backdrop. The park has fifteen waterslides including Lightning Express, Dragon's Den, Blue Tubaluba, Cliffhangers, Tubers Towers, Boardwalk Blasters, Thunder Run, and Plummet into free-falling thrills through an enclosed inverted loop on the all-new Bombs Away. Sandcastle also offers the wild Mon-Tsunami Wave Pool, the scenic Mushroom Pool, the relaxing Lazy River, and two children's areas (Tad pool and Wet Willie's Waterworks) that continue to keep guests of all ages cool all summer long!
About Sandcastle Waterpark
Sandcastle Waterpark's Operational and Health & Safety Guidelines
Please visit the Sandcastle Waterpark website prior to your trip for any Operational and Health & Safety Guidelines that may impact your experience. Guidelines are subject to change at anytime.
About the Sandcastle Waterpark 2023 Ticket
Check back for 2023 ticket details.
Additional Ticket Details & Disclaimers