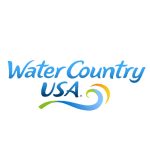 176 Water Country Pkwy., Williamsburg, VA 23185
(800) 343-7946
Active, dues-paying PEF members and retirees can take advantage of the many special discounts and ticket offers made available through the PEF Membership Benefits Program and MemberDeals.com.
About Water Country, USA (MemberDeals*)
Get ready to hang ten and catch a wave on Cutback Water Coaster, a thrill seekers 4-person raft that travels up and down steep hills, jets through tunnels and speeds onto the wide-open space of massive saucer-shaped features. Enjoy the luxury of a reserved lounger or cabana, the sweet taste of a frozen beverage, or the relaxation of the lazy river. Enjoy the beach vibe and resort-like atmosphere, brought to you all in one place. Whether you're on summer break or a family vacation, there are tons of things to do at Virginia's largest water park. With twists and turns and epic drops, their water slides make it the best place to cool off any summer!
About Water Country USA
Water Country's Operational and Health & Safety Guidelines
Please visit the Water Country website prior to your trip for any Operational and Health & Safety Guidelines that may impact your experience. Guidelines are subject to change at anytime.
About Water Country, USA Tickets
The discounts are provided by MemberDeals.com. Instructions will be provided on the ticket upon purchase. View and purchase tickets via the button below.
Buy now
Additional Ticket Details & Disclaimers