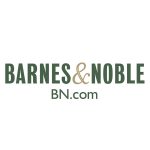 Visit their website for locations
About Barnes & Noble
At Barnes & Noble you can choose from an unmatched selection of books, NOOK Books™, DVDs, Blu-rays, toys, games, and more. A Barnes & Noble gift card can also be redeemed for NOOK devices. Gift cards are good at all Barnes & Noble stores, Barnes & Noble College Booksellers LLC, and online.
About Barnes & Noble
About Barnes & Noble e-Gift Cards
$25 e-gift card—Discounted price: $23
Redemption Instructions
How to Redeem Online
Redeem Online for NOOK Books™:
Save your Barnes & Noble e-gift card to your account by clicking the Manage Gift Cards for NOOK Books™ link on your account page.
Shop the NOOK Book Store and click "Buy Now" to purchase the NOOK Book™ of your choice.
Any available e-gift card balance will be automatically redeemed first, and your default credit card will be charged for the remaining balance, if any.
For products other than NOOK Books™:
Visit BN.com.
Shop the BN.com site, select your items, and add them to your Shopping Cart.
Proceed to Checkout. Enter your Barnes & Noble e-gift card number and PIN in the spaces provided on the Payment page.
Submit your order.
How to Redeem In Stores
Print out this email.
Make sure it includes the e-gift card number and PIN.
Give this print-out to your cashier.
Additional Details & Disclaimers
Purchase e-Gift Cards
e-Gift Card(s)