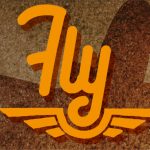 251 North Pearl Street, Albany, NY 12207
(518) 445-7469
Fly
Denied basic rights but required to fight for our country, Fly, written by Trey Ellis and Ricardo Khan, tells of the first African-American Army Air Corp fighters known as the Tuskegee Airmen. Follow the story of four black servicemen as they fight for our country while trying to bond as a team.
Based on true events, Fly will have you experiencing the trials and tribulations of war and brotherhood through tap dancing and spoken word. You will see and hear the men's inner conflicts and triumphs through "Tap Griot", Omer Edwards, in a way that cannot be felt through words alone. Experience the magnitude and feel the struggle of our past in the intimate setting of theREP. 
Date: Tuesday, February 1, 2022
Time: 7:30 p.m.
Ticket Price: $29
Location: theRep, 251 North Pearl Street, Albany, NY 12207
Seating: Section B
Limited tickets available.
PLEASE NOTE: Your seats will not be assigned nor available until approximately 2 weeks prior to the performance date. There is no guarantee that the seats you purchase for your party will be together.
theRep Operational and Health and Safety Guidelines
The 2021 operational information includes COVID-19 guidelines, mask and vaccine mandates, and restrictions you should be aware of prior to purchasing your ticket(s). It is also encouraged that you check state and travel guidelines as restrictions could impact your ticket purchase.
PLEASE NOTE: PEF MBP will not be responsible for providing a refund due to vendor or state COVID-19 guidelines and restrictions.
About the Ticket Process
All tickets will be issued electronically via email. The process is outlined below.
Seating assignments will be made once all show tickets have been purchased. While we strive to keep seats together, sometimes that is not possible, however members will be notified in advance if seats are not together.
You will receive your tickets via email directly from PEF MBP no later than 2 weeks prior to the show. To avoid delivery issues, please add PEFMBPTickets@pef.org to your email address book.
You may print your tickets and bring them with you, or show them on your mobile phone at the theatre.
Additional Ticket Details & Disclaimers
Due to the very limited quantity of tickets available, the maximum number of tickets allowed per member is four (4). Orders are filled on a first come, first served basis. While we strive to keep your seats together, we cannot make any guarantees on seating arrangements. It is suggested that members purchase tickets early for the best possible seating assignments. All sales are final. The PEF Membership Benefits Program cannot be responsible for lost, stolen, damaged, expired, or used without permission ticket. No refunds or exchanges, which includes unused tickets and e-tickets. Absolutely no refunds under any circumstances due to theRep show changes, seating assignments, etc., which are out of the control of PEF MBP.
Purchase Tickets
Ticket(s)