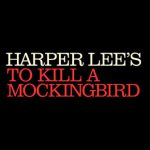 432 State Street, Schenectady, NY 12305
(518) 346-6204
To Kill a Mockingbird
The New York Times Critic's Pick Harper Lee's To Kill a Mockingbird is "the most successful American play in Broadway history. It has not played to a single empty seat" (60 Minutes). Rolling Stone gives it 5 stars, calling it "an emotionally shattering landmark production of an American classic," and New York Magazine calls it "a real phenomenon. Majestic and incandescent, it's filled with breath and nuance and soul." With direction by Tony Award® winner Bartlett Sher, To Kill a Mockingbird—"the greatest novel of all time" (Chicago Tribune)—has quickly become "one of the greatest plays in history" (NPR). 
Based on Harper Lee's novel of the same name, To Kill a Mockingbird takes place in 1930s Alabama. A young Jean Louise Finch–or Scout, as she is fondly called–lives a rather carefree existence. All that changes when she watches her father, Atticus Finch, defend a falsely accused black man, Tom Robinson, in the rape of a white woman. Scout, along with her brother Jem and friend Dill, observe the trial and its inevitable, tragic aftermath.
Date: Tuesday, June 14, 2022
Time: 7:30 p.m.
Ticket Price: $39.50
Location: Proctors Theatre, 432 State Street, Schenectady, NY 12305
Seating: Orchestra
Limited tickets available.
PLEASE NOTE: Your seats will not be assigned nor available until approximately 2 weeks prior to the performance date. There is no guarantee that the seats you purchase for your party will be together.
Proctors Operational and Health and Safety Guidelines
The 2021 operational information includes COVID-19 guidelines, mask and vaccine mandates, and restrictions you should be aware of prior to purchasing your ticket(s). It is also encouraged that you check state and travel guidelines as restrictions could impact your ticket purchase.
PLEASE NOTE: PEF MBP will not be responsible for providing a refund due to vendor or state COVID-19 guidelines and restrictions.
About the Ticket Process
All tickets will be issued electronically via email. The process is outlined below.
Seating assignments will be made once all show tickets have been purchased. While we strive to keep seats together, sometimes that is not possible, however members will be notified in advance if seats are not together.
You will receive your tickets via email directly from PEF MBP no later than 2 weeks prior to the show. To avoid delivery issues, please add PEFMBPTickets@pef.org to your email address book.
 You may print your tickets and bring them with you, or show them on your mobile phone at the theatre.
Additional Ticket Details & Disclaimers
Due to the very limited quantity of tickets available, the maximum number of tickets allowed per member is four (4). Orders are filled on a first come, first served basis. While we strive to keep your seats together, we cannot make any guarantees on seating arrangements. It is suggested that members purchase tickets early for the best possible seating assignments. All sales are final. The PEF Membership Benefits Program cannot be responsible for lost, stolen, damaged, expired, or used without permission ticket. No refunds or exchanges, which includes unused tickets and e-tickets. Absolutely no refunds under any circumstances due to Proctors Theatre show changes, seating assignments, etc., which are out of the control of PEF MBP.
Purchase Tickets
Ticket(s)