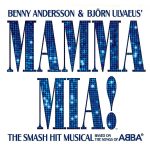 646 Main Street, Buffalo, NY 14202
(716) 847-1410
Mamma Mia
A mother. A daughter. 3 possible dads. And a trip down the aisle you'll never forget!
Set on a Greek island paradise where the sun always shines, a tale of love, friendship, and identity is beautifully told through the timeless hits of ABBA. On the eve of her wedding, a daughter's quest to discover the father she's never known brings three men from her mother's past back to the island they last visited decades ago.
For nearly 25 years, people all around the world have fallen in love with the characters, the story, and the music that make MAMMA MIA! the ultimate feel-good show.
Date: Thursday, April 11, 2024
Time: 7:30 p.m.
Ticket Price: $62
Location: Shea's Performing Arts Center, 646 Main Street, Buffalo, NY 14202
Seating: Seating location will correspond to Shea's Tier 1 level pricing (orchestra or balcony), the highest level pricing. Exact seat location will be given at a later date. No refunds available if not satisfied with seating.
Limited tickets available. Ticket sales end on 2/4/24 or when tickets sell out, whichever comes first.
PLEASE NOTE: Your seats will not be assigned nor available until approximately 3 weeks prior to the performance date. There is no guarantee that the seats you purchase for your party will be together.
About Shea's Performing Arts Center
Shea's Performing Arts Accessibility
Shea's Performing Arts Center Operational and Health & Safety Guidelines
Please visit the Shea's Performing Arts Center website prior to your performance for any Operational and Health & Safety Guidelines that may impact your experience. Guidelines are subject to change at any time.
PLEASE NOTE: PEF MBP will not be responsible for providing a refund due to vendor or state COVID-19 guidelines and restrictions.
About the Ticket Process
All tickets will be issued electronically via the Shea's app. The process for accessing your show tickets is outlined below.
Once you purchase your ticket(s) from PEF MBP, you will receive an email confirming your e-ticket/mobile ticket purchase. This confirmation email serves only to confirm your order and does not provide access to your mobile tickets.
Approximately 3 weeks prior to the performance, you will receive an email from Shea's that provides you with a link to the Shea's website.
On your phone or computer, visit Shea's and tap the user icon in the upper right corner.
You will need to create or log in with a Shea's account.

Log in using the email address and password associated with your Shea's Account.
Select the menu in the upper left hand corner and click "My Tickets".
Upon sign-in, select your event, and click "View Barcode" to display your ticket.
To view additional seats to the event, swipe left.
For the quickest entry, members are strongly encouraged to add their tickets to their phone's wallet. Apple users should tap the "Add to Apple Wallet" button and Android users should tap the Google Pay "Save to Phone" button.
Your ticket will be scanned at the entrance. Screenshots are not valid for entry.
It is recommended that you download your tickets at least 24 hours before the show.
For more information:
Shea's Performing Arts Center Mobile Ticketing
Additional Ticket Details & Disclaimers
Ticket sales end on 2/4/24 or when tickets sell out, whichever comes first. Due to the very limited quantity of tickets available, the maximum number of tickets allowed per member is four (4). Orders are filled on a first-come, first-served basis. While we strive to keep your seats together, we cannot make any guarantees on seating arrangements. It is suggested that members purchase tickets early for the best possible seating assignments. All sales are final. The PEF Membership Benefits Program cannot be responsible for lost, stolen, damaged, expired, or used without permission ticket. No refunds or exchanges, which includes unused tickets and e-tickets. Absolutely no refunds under any circumstances due to Shea's Performing Arts Center show changes, seating assignments, etc., which are out of the control of PEF MBP.
Purchase Tickets
Ticket(s)