Webinars for On-Demand Viewing
BJ's Wholesale Club
Open enrollment going on now through January 15, 2021!
Learn more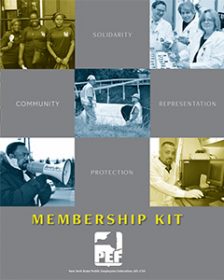 About PEF Membership Benefits Program
As a New York State employee, working in the PS&T Unit, you have the opportunity to join the New York State Public Employees Federation (PEF)!
The PEF Membership Benefits Program (MBP) mission is to serve active, dues-paying PEF members in a PS&T represented position and PEF retirees, with a wide variety of statewide and regional benefits and discount programs. PEF members take advantage of, and enjoy, the PEF Membership Benefits Program for it's many benefits including: insurance protection, legal services, financial planning, and travel services, as well as, discounted tickets for movie theaters, water/theme parks, sporting events, performing arts, and much more!
Join PEF
Learn More About PEF MBP