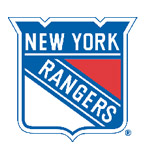 2 Penn Plaza, New York, NY 10001
(212) 465-6000
New York Rangers vs Ottawa Senators
Date: Thursday, March 2, 2023
Time: 7 p.m.
Ticket Price: $77
Location: Madison Square Garden, 4 Penn Plaza, New York, NY 10001
Seating: Section 208 & 214
Limited tickets available. Ticket sales end 2/19/23 or when tickets sell out, whichever comes first.
PLEASE NOTE: Your seats will not be assigned nor available until 3 weeks prior to the game date. There is no guarantee that the seats you purchase for your party will be together.
About New York Rangers
New York Rangers Operational and Health & Safety Guidelines
Please visit the New York Rangers website prior to your visit for any Operational and Health & Safety Guidelines that may impact your visit. Guidelines are subject to change at any time.
PLEASE NOTE: PEF MBP will not be responsible for providing a refund due to vendor or state COVID-19 guidelines and restrictions.
About the Ticket Process:
All tickets will be issued electronically via the Madison Square Garden mobile app. The process for accessing your game tickets is outlined below.
Once you purchase your ticket(s) from PEF MBP, you will receive an email confirming your e-ticket/mobile ticket purchase. This confirmation email serves only to confirm your order and does not provide access to your mobile tickets.
Approximately 3 weeks prior to the game on March 2nd, you will receive an email from the New York Rangers that provides you with a link to the Madison Square Garden app that you will need to download on your smart phone to access your tickets.
Once you download the Madison Square Garden app, select the "tickets" tab on the bottom of the screen and select "Manage Tickets".
Login with your Madison Square Garden account email, or create an account, then click "Sign In".
Once logged in, under "My Tickets", select the tickets and select "View Barcode".
For the quickest entry, members are strongly encouraged to add their tickets to their phone's wallet. Apple users should tap the "Add to Apple Wallet" button and Android users should tap the Google Pay "Save to Phone" button.
All attendees must have an account with the Madison Square Garden app in order to accept transferred tickets.
It is strongly recommended that you access your tickets at least 24 hours before the event.
For more information:
New York Rangers Mobile Ticket Delivery
Additional Ticket Details & Disclaimers
Purchase Tickets
Ticket(s)