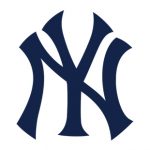 One East 161st Street, Bronx, NY 10451
(646) 977-8060
New York Yankees vs Boston Red Sox
Date: Saturday, June 5, 2021
Time: TBD
Ticket Price: $79
Ticket Includes: Chicken tender or hot dog voucher, fries voucher, and 12 oz. domestic beer or soda.
Seating Section: 205 & 206
Location: Yankee Stadium, One East 161st Street, Bronx, NY 10451
Limited tickets available.
About New York Yankees
About the ticket process
Tickets will be mailed a few weeks before the game. You are asked to provide a phone number at checkout in case there are any issues with seating assignments.
Additional Ticket Details & Disclaimers
Purchase Tickets
Physical Ticket(s)