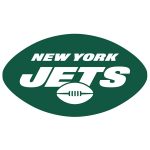 1 MetLife Stadium Drive, East Rutherford, NJ 07073
New York Jets vs New England Patriots
Date: Sunday, September 19, 2021
Time: 1 p.m.
Ticket Price: $104
Location: MetLife Stadium, 1 MetLife Stadium Drive, East Rutherford, NJ 07073
Seating: Sections 131, 143, 146
Limited tickets available.
PLEASE NOTE: Your seats will not be assigned nor available until approximately 2 weeks prior to the game date. There is no guarantee that the seats you purchase for your party will be together.
About New York Jets
2021-2021 Game Day Safety Protocols at MetLife Stadium:
As permitted by current New Jersey policies on business and gatherings, MetLife Stadium will open at full capacity this season without requiring face coverings, proof of vaccination, or proof of a negative COVID test. In addition, to reduce touch points, MetLife Stadium will operate cash free at all concession stands and retail operations. Tailgating will also be permitted. Protocols will be updated as the season approaches.
About the Ticket Process:
All tickets will be issued electronically via the Jets mobile app. The process for accessing your game tickets is outlined below.
Once you purchase your ticket(s) from PEF MBP, you will receive an email confirming your e-ticket/mobile ticket purchase. This confirmation email serves only to confirm your order and does not provide access to your mobile tickets.
Approximately 2 weeks prior to the game, you will receive an email from the New York Jets that provides you with a link to the New York Jets app that you will need to download on your smart phone to access your tickets.
You will need to create or log in with a New York Jets account. A New York Jets account is free and easy to create directly from the New York Jets app or by clicking on "My Jets Account" on the top navigation bar on newyorkjets.com.

Open the New York Jets app on your phone and tap on "Tickets" on the lower navigation bar. From there, tap on "My Tickets".
Log in using the email address and password associated with your New York Jets Account. You will remain logged in after accessing for the first time.
Upon sign-in, select your event and click "View Barcode" to display your ticket.
To view additional seats to the event, swipe left.
For the quickest entry, members are strongly encouraged to add their tickets to their phone's wallet. Apple users should tap the "Add to Apple Wallet" button and Android users should tap the Google Pay "Save to Phone" button.
Your ticket will be scanned at the gate. Screenshots are not valid for entry. Proceed to the gate listed on your ticket the day of the event.
For more information:
New York Jets Mobile Ticketing
Additional Ticket Details & Disclaimers
Purchase Tickets
E-Ticket(s)