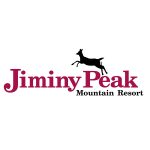 37 Corey Road, Hancock, MA 01237
(413) 738-5500
About Jiminy Peak Adventure Park
Jiminy Peak's Mountain Adventure Park is packed with exciting thrill rides and challenging courses to create unforgettable memories. Rush down the mountain on the alpine coaster, zip through the air on the Soaring Eagle, or jump higher than you thought possible on the Eurobungy trampoline. Afterwards take a scenic chairlift ride to the top of the mountain and enjoy breathtaking views of the Jericho Valley. Jiminy Peak has something for the entire family to enjoy! The outdoor adventure park is located at the base of Jiminy Peak, in front of the Christiansen's Tavern. Don't miss out on the thrills of Jiminy Peak's family Adventure Park during your next trip to the Berkshires!
Hours of operations:
5/28/22–6/26/22 Weekends & Holidays only, 10 a.m.–6 p.m.
6/27/22–9/5/22 Daily, 10 a.m.–6 p.m.
9/10/22–mid-October Weekends only, 10 a.m.–5 p.m.
About Jiminy Peak
Please visit the Jiminy Peak website prior to your visit for current Operational and Health & Safety Guidelines that may impact your visit. Guidelines are subject to change at anytime.
PLEASE NOTE: PEF MBP will not be responsible for providing a refund due to vendor COVID-19 guidelines and restrictions. All sales are final.
About Jiminy Peak Adventure Park 2022 Tickets
Mountain Adventure Park tickets: $23
Ticket provides access to the mountain coaster, alpine slide, giant swing, soaring eagle zip line ride, 4 euro bungy trampolines, climbing wall, Kids Zone (bounce house, kids climb, ponderosa playground, and spring toys), and a scenic chair lift ride (Check Jiminy Peak's website for latest operating information). Ticket holders must be at least 36″ tall for MAP. Ride restrictions exist for persons between 36″-54″ tall and weight restrictions may vary by ride. Therefore, Jiminy Peak recommends members/retirees visit their website prior to arrival to view all the restrictions that may affect them.
All Park Pass tickets: $40
The All Park pass gives you access to all the thrills of Mountain Adventure Park and Aerial Adventure Park. The All Park pass allows two (2) consecutive hours in Aerial Adventure Park and up to four (4) hours in Mountain Adventure Park. Ticket holders must be 48′ minimum and 6 years old. Height, age, and weight requirements may apply. Therefore, Jiminy Peak recommends members/retirees visit their website prior to arrival to view all the restrictions that may affect them. Please arrive 15 minutes prior to start of reservation for ticket pick up. AAP sessions may be any two (2) hours (consecutively) during the 6 hour time period.
Additional Ticket Details & Disclaimers
Tickets available for purchase through 9/30/22. Valid through 10/10/22. Ticket supplies are limited and availability is not guaranteed. Operating schedules are subject to change at any time. Please check the vendor website for operating schedule. All sales are final. The PEF Membership Benefits Program cannot be responsible for lost, stolen, expired, or used without permission tickets. No refunds or exchanges, which includes unused tickets and e-tickets.
E-tickets will be emailed to you to print out yourself (no physical ticket is mailed).Once you place your order, you will receive a confirmation email followed by an email containing your e-ticket which you can then print yourself and take to the venue. E-tickets print on one sheet of paper for each ticket purchased. To prevent e-ticket email delivery issues, please add etickets@pef.org to your email address book.
If you plan to purchase for use over a weekend, PEF MBP strongly recommends that you purchase your tickets prior to Wednesday at 5 p.m. (Allowing for 48-hour delivery is best.)
After Friday at 5 p.m., there is no one on staff to assist you until Monday at 9 a.m.
Once your tickets are purchased and sent via email, PEF MBP is no longer in control of your e-ticket delivery and cannot control how long it may take for your e-tickets to arrive in your inbox.
PEF MBP has no control over weekday or weekend weather occurrences that may impact internet connectivity, e-store/website functionality/access, and e-ticket purchase/delivery processes
Purchase Tickets
E-Ticket(s)