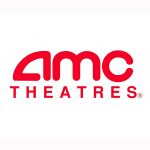 View AMC website for location listings
About AMC Theatres
With best-in-class amenities such as plush, power recliners, MacGuffins full bars, AMC Dine-In Theatres, and premium presentation formats including Dolby Cinema at AMC and IMAX, AMC is recognized as the industry leader and an iconic destination for movie-goers.
Visit AMC Theatres website
About AMC Tickets
Admission tickets: $9
Valid at any AMC Theatres located in the United States only. Present at Box Office. Not valid for online redemption. Unauthorized reproduction allowed. AMC exchange tickets are not eligible toward earring AMC Stubs Rewards.
Additional Ticket Details & Disclaimers
Purchase Tickets
Physical Ticket(s)