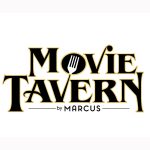 180 Township Boulevard, Camillus, NY 13031
(315) 758-1678
About Movie Tavern
Movie Tavern is best known for its successful in-theatre dining concept featuring chef-driven menus, and premium quality food and beverage offerings. Movie Tavern is not only a great place to enjoy a meal and a movie, it's also the perfect venue to host corporate events, social gatherings, birthday parties, and more.
About Movie Tavern
About Movie Tavern Tickets
Admission tickets: $6.50
Tickets are valid for one (1) regular admission. Tickets do not expire.
Additional Ticket Details & Disclaimers
Purchase Tickets
Physical Ticket(s)