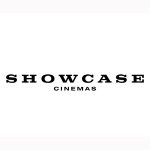 View Showcase Cinemas website for location listings
About Showcase Cinemas
Showcase Cinemas, formerly National Amusements, Inc. is a world leader in the motion picture exhibition industry. Showcase owns the Showcase SuperLux, Cinema de Lux, Showcase Cinemas, and Multiplex Cinemas brands. They offer theatre rentals for meetings, sales conferences, product launches, and private events. Facilities include restaurants, cocktail lounges, food courts, and concession stands. All locations are handicap accessible and offer assistance devices for the hearing and sight impaired. Showcase Cinemas operates movie screens in Connecticut, Massachusetts, New Jersey, New York, Rhode Island, Ohio, Argentina, Brazil, and the United Kingdom.
About Showcase Cinemas
Stay safe. Review operational guidelines
About Showcase Cinemas Tickets
Admission tickets: $7.75
Voucher must be exchanged at box office for one (1) admission ticket.
Additional Ticket Details & Disclaimers
Purchase Tickets
Physical Ticket(s)