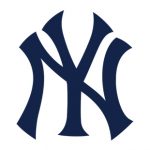 One East 161st Street, Bronx, NY 10451
(646) 977-8060
About the New York Yankees
The New York Yankees are a professional baseball team based in the Bronx. They compete in Major League Baseball (MLB) as part of the American League (AL) east division. The Yankees have won 19 American League East Division titles, 40 American League pennants, and 27 World Series championships, all of which are MLB records. The Yankees have had 44 players and 11 managers inducted into the National Baseball Hall of Fame, including Babe Ruth, Lou Gehrig, Joe DiMaggio, Mickey Mantle, Yogi Berra, Whitey Ford, Mariano Rivera, and Derek Jeter.
About New York Yankees
Please visit the New York Yankees website prior to your visit for any Operational and Health and Safety Guidelines that may be enacted at any time due to COVID restrictions.
New York Yankees 2022 Season Discounts
PEF members and retirees can save up to 50% on select 2022 season games.
Click on the "Buy Now" button below
Enter Promo Code: PEF
Select your game of choice
Select your section of choice
Purchase your tickets
PLEASE NOTE: You will receive an email one (1) day before the event with instructions on how to download your mobile ticket. All ticket verification QR codes will appear 48 hours prior to the scheduled start time of the game.
Buy now
New York Yankees 2022 Special Game Offers
New York Yankees Hispanic Heritage Month
September 20-25, 2022
Ticket includes a Hispanic Heritage hat of your choice, a hot dog, and a drink (soft drink or beer)
New York Yankees Union Night
September 30, 2022
Ticket includes a Union Night Shirt, a hot dog, and a drink (soft drink or beer)
New York Yankees Healthcare Appreciation
September 30, October 1 & 2, 2022
Ticket includes a Yankees Scrub Top, a hot dog, and a drink
New York Yankees Teachers Appreciation
September 30, October 1 & 2, 2022
Ticket includes a Yankees Tote Bag, a hot dog, and a drink
Additional Ticket Details & Disclaimers