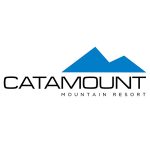 78 Catamount Road, Hillsdale, NY 12529
(518) 325-3200
About Catamount Mountain Resort
Catamount has become one of the best mid-sized ski areas on the East coast and offers the most varied terrain in southern New England. Family oriented, close to Great Barrington, MA and the Hudson Valley, Catamount is oriented towards all skier types and offers the most diverse trail network in the Berkshires, from super-gentle to super-steep. With 42 trails and park areas in all, their terrain is unmatched. For winter 2021/22, two new lifts, a snow tubing park, and new dining options are in the works!
About Catamount Mountain Resort
Catamount Mountain Resort's Operational and Health and Safety Guidelines
Please review the 2021–2022 Operational and Health and Safety Guidelines which include operational information, COVID-19 guidelines, mask and vaccine mandates, and restrictions that you should be aware of prior to purchasing your tickets and before arrival. It is also encouraged that you check state and travel guidelines as restrictions could impact your ticket purchase.
PLEASE NOTE: PEF MBP will not be responsible for providing a refund due to vendor or state COVID-19 guidelines and restrictions.
About Catamount Mountain Resort Tickets
Information for the 2022-23 season is not yet available.
Purchase Tickets
E-Ticket(s)