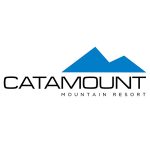 78 Catamount Road, Hillsdale, NY 12529
(518) 325-3200
About Catamount Mountain Resort
Catamount has become one of the best mid-sized ski areas on the East coast and offers the most varied terrain in southern New England. Family oriented, close to Great Barrington, MA and the Hudson Valley, Catamount is oriented towards all skier types and offers the most diverse trail network in the Berkshires, from super-gentle to super-steep. With 42 trails and park areas in all, their terrain is unmatched. For winter 2021/22, two new lifts, a snow tubing park, and new dining options are in the works!
About Catamount Mountain Resort
Catamount Mountain Resort's Operational and Health and Safety Guidelines
Please review the 2021–2022 Operational and Health and Safety Guidelines which include operational information, COVID-19 guidelines, mask and vaccine mandates, and restrictions that you should be aware of prior to purchasing your tickets and before arrival. It is also encouraged that you check state and travel guidelines as restrictions could impact your ticket purchase.
PLEASE NOTE: PEF MBP will not be responsible for providing a refund due to vendor or state COVID-19 guidelines and restrictions.
About Catamount Mountain Resort 2021-2022 Tickets
Weekend only e-tickets: $42
Tickets are valid for individuals ages 7–79, for weekends only and exclude the holiday periods of 12/25/21–1/2/22, 1/15–1/16/22, and 2/19–2/20/22. Free tickets are available for pick up at the ticket windows for children 6 years of age and under and 80+ years of age.
After purchasing this product, you must bring the ticket to any outside window for redemption. All guests a required to have a Catamount RFID card. If a guest does not already have a card, one needs to be purchased at time of redemption for $5. This reloadable card is a one-time purchase per individual and RFID cards are valid for multiple years.
Additional Ticket Details & Disclaimers
About e-tickets:
E-tickets will be emailed to you to print out yourself (no physical ticket is mailed).
Once you place your order, you will receive a confirmation email followed by an email containing your e-ticket which you can then print yourself and take to the venue. E-tickets print on one sheet of paper for each ticket purchased. To prevent e-ticket email delivery issues, please add etickets@pef.org to your email address book.
If you plan to purchase for use over a weekend, PEF MBP recommends that you purchase your tickets prior to Wednesday at 5 p.m. (Allow for 48-hour delivery.
After Friday at 5 p.m., there is no one on staff to assist you until Monday at 9 a.m.
Once your tickets are purchased and sent via email, PEF MBP is no longer in control of your e-ticket delivery and cannot control how long it may take for your e-tickets to arrive in your inbox.
PEF MBP has no control over weekday or weekend weather occurrences that may impact internet connectivity, e-store/website functionality/access, and e-ticket purchase/delivery processes.
E-ticket FAQs
Purchase Tickets
E-Ticket(s)