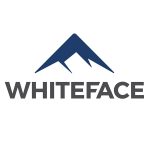 5021 Route 86, Wilmington, NY 12997
(518) 946-2223
About Whiteface Mountain
Rediscover Whiteface, home to the very best ski experiences and the greatest vertical East of the Rockies! Whiteface has spent the last few summers expanding and upgrading their snowmaking network, allowing them to make more snow, faster, and more efficiently. They also added two new trails, the Ausable Run and Yellow Dot, as well as making improvements to two of their lifts. Simply put, Whiteface offers more of everything: more snowmaking, more inspiring expert terrain, more long, rolling groomers, more learning, more adventure, and more fun, as well as more off-mountain attractions you can't find anywhere else.
About Whiteface Mountain
Whiteface Mountain's Operational and Health & Safety Guidelines
Please visit the Whiteface website prior to your trip for any Operational and Health & Safety Guidelines that may impact your experience. Guidelines are subject to change at any time.
PLEASE NOTE: PEF MBP will not be responsible for providing a refund due to vendor COVID-19 guidelines and restrictions. All sales are final.
About Whiteface Mountain 2022-2023 Tickets
Tickets for sale soon.
Monday–Friday, non-holiday e-ticket: $57
Tickets are available for individuals 7-69 years of age and are valid midweek, Monday–Friday, until the end of the 2022–23 season. Not valid during the holiday periods of 12/25/22–1/1/23, 1/14/23–1/16/23, and 2/18/23–2/26/23. Individuals younger than 7 or older than 69 years of age can find cheaper tickets directly through the mountain.
All lift tickets must be loaded onto a reusable SKI3 Card. If you do not already have a SKI3 Card, one can be purchased at the mountain for $5 when you redeem your e-ticket. SKI3 Cards are associated exclusively with your guest profile.
Additional Ticket Details & Disclaimers
About e-tickets:
E-tickets will be emailed to you to print out yourself (no physical ticket is mailed).

Once you place your order, you will receive a confirmation email followed by an email containing your e-ticket which you can then print yourself and take to the venue. E-tickets print on one sheet of paper for each ticket purchased. To prevent e-ticket email delivery issues, please add etickets@pef.org to your email address book.
If you plan to purchase for use over a weekend, PEF MBP recommends that you purchase your tickets prior to Wednesday at 5 p.m. (Allow for 48-hour delivery.)
After Friday at 5 p.m., there is no one on staff to assist you until Monday at 9 a.m.
Once your tickets are purchased and sent via email, PEF MBP is no longer in control of your e-ticket delivery and cannot control how long it may take for your e-tickets to arrive in your inbox.
PEF MBP has no control over weekday or weekend weather occurrences that may impact internet connectivity, e-store/website functionality/access, and e-ticket purchase/delivery processes.
E-ticket FAQs
Purchase Tickets
E-Ticket(s)