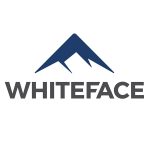 5021 Route 86, Wilmington, NY 12997
(518) 946-2223
About Whiteface Mountain
Rediscover Whiteface, home to the very best ski experiences and the greatest vertical East of the Rockies! Whiteface has spent the last few summers expanding and upgrading their snowmaking network, allowing them to make more snow, faster, and more efficiently. They also added two new trails, the Ausable Run and Yellow Dot, as well as making improvements to two of their lifts. Simply put, Whiteface offers more of everything: more snowmaking, more inspiring expert terrain, more long, rolling groomers, more learning, more adventure, and more fun, as well as more off-mountain attractions you can't find anywhere else.
About Whiteface Mountain
Whiteface Mountain's Operational and Health & Safety Guidelines
Please visit the Whiteface website prior to your trip for any Operational and Health & Safety Guidelines that may impact your experience. Guidelines are subject to change at any time.
PLEASE NOTE: PEF MBP will not be responsible for providing a refund due to vendor COVID-19 guidelines and restrictions. All sales are final.
About Whiteface Mountain Tickets
The 2022-2023 ski season has ended. Please check back next season for new ticket offers.