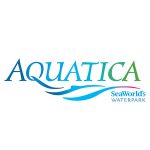 5800 Water Play Way, Orlando, FL 32821
(407) 545-5550
Active, dues-paying PEF members and retirees can take advantage of the many special discounts and ticket offers made available through the PEF Membership Benefits Program and MemberDeals.com.
Aquatica Orlando (MemberDeals*)
From high-speed water slides and exhilarating wave pools to tranquil beaches and the remarkable animal habitats that are the hallmark of SeaWorld®, Aquatica® Orlando delights all ages and interests. This one-of-a-kind water park is home to some of the world's most thrilling water rides, featuring 42 slides, rivers and lagoons, and 84,000 square feet of sparkling white, sandy beaches. Aquatica offers exclusive attractions that promise unlimited fun, sending guests on amazing undersea adventures and through breathtaking animal exhibits.
About Aquatica Orlando
Aquatica Orlando's Operational and Health & Safety Guidelines
Please visit the Aquatica Orlando website prior to your trip for any Operational and Health & Safety Guidelines that may impact your experience. Guidelines are subject to change at anytime.
Aquatica Orlando Tickets
The discounts are provided by MemberDeals.com. Instructions will be provided on the ticket upon purchase. View and purchase tickets via the button below.
Buy now
Additional Ticket Details & Disclaimers