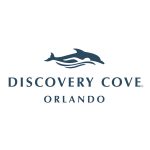 6000 Discovery Cove Way, Orlando, FL 32821
(407) 513-4600
Active, dues-paying PEF members and retirees can take advantage of the many special discounts and ticket offers made available through the PEF Membership Benefits Program and MemberDeals.com.
About Discovery Cove (MemberDeals*)
Discovery Cove® is an all-inclusive day resort where you can enjoy a one-of-a-kind opportunity to swim with dolphins, snorkel among thousands of tropical fish and rays, hand-feed exotic birds, and encounter playful otters and curious marmosets. Relax and explore rocky lagoons surrounded by lush landscaping, tropical reefs, winding rivers, and white, sandy beaches.
About Discovery Cove
Discovery Cove's Operational and Health & Safety Guidelines
Please visit the Discovery Cove website prior to your trip for any Operational and Health & Safety Guidelines that may impact your experience. Guidelines are subject to change at anytime.
Discovery Cove Tickets
The discounts are provided by MemberDeals.com. Instructions will be provided on the ticket upon purchase. View and purchase tickets via the button below.
Buy now
Additional Ticket Details & Disclaimers