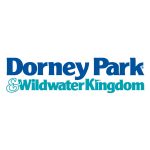 3830 Dorney Park Road, Allentown, PA 18104
(610) 395-3724
Active, dues-paying PEF members and retirees can take advantage of the many special discounts and ticket offers made available through the PEF Membership Benefits Program and MemberDeals.com.
About Dorney Park & Wildwater Kingdom (MemberDeals*)
Dorney Park & Wildwater Kingdom features two great parks for the price of one. There are more than 100 rides, shows, and attractions guests can enjoy including eight roller coasters, the largest collection of kids' rides in Planet Snoopy™, and one of the country's best-ranked water parks. Dorney Park & Wildwater Kingdom is one of the most visited amusement parks in the United States and is the perfect combination of thrills and family fun. Dorney Park is open late April through October and Wildwater Kingdom is open late May through early September.
About Dorney Park
Dorney Park's Operation and Health & Safety Guidelines
Please visit the Dorney Park website prior to your trip for current Operational and Health & Safety Guidelines that may impact your experience. Guidelines are subject to change at anytime.
About Dorney Park 2023 Tickets
Check back for 2023 ticket details.
Additional Ticket Details & Disclaimers
*These offers are made available through MemberDeals.com and all tickets for events, shows, and attractions are sold as final sale. There are no refunds, cancellations, or exchanges. Tickets are available on a first-come, first-serve basis. Pricing and availability are subject to change. PEF MBP is not liable or responsible for your purchases through MemberDeals. Each product above has its own restrictions, seating specifics, and delivery details. Be sure you review this information (Terms and Conditions of Sale) at the base of the MemberDeals product description page before you purchase your ticket(s). For questions concerning the products offered under this program or tickets you purchased through this program, please contact MemberDeals.