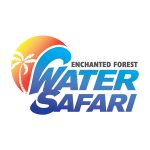 3183 State Route 28, Old Forge, NY 13420
(315) 369-6145
About Enchanted Forest Water Safari
The Enchanted Forest Water Safari is New York's largest water theme park with over 50 rides and attractions including 33 heated outdoor water rides, with focus on family fun for all ages. The park also features classic amusement rides, fun food, exciting games, cool shops, private cabanas, storybook themed characters, a family circus show, and much more! Enjoy the fun and the new 3 new rides introduced in 2021: Serengeti Stampede, a 293 ft. long four-lane mat racer; The Mamba Strike, an enclosed body slide with drop floor launch pad; and Killermanjaro's Revenge, a 207 ft. long speed slide which zooms guests to the finish in one long drop.
About Enchanted Forest Water Safari
Please visit the Enchanted Forest Water Safari website prior to your trip for current Operational and Health & Safety Guidelines that may impact your experience. Guidelines are subject to change at anytime.
PLEASE NOTE: PEF MBP will not be responsible for providing a refund due to vendor or state COVID-19 guidelines and restrictions.
About Enchanted Forest Water Safari 2023 Tickets
Check back for 2023 ticket details.
Additional Ticket Details & Disclaimers
About e-tickets:
E-tickets will be emailed to you to print out yourself (no physical ticket is mailed).
Once you place your order, you will receive a confirmation email followed by an email containing your e-ticket which you can then print yourself and take to the venue. E-tickets print on one sheet of paper for each ticket purchased. To prevent e-ticket email delivery issues, please add etickets@pef.org to your email address book.
If you plan to purchase for use over a weekend, PEF MBP recommends that you purchase your tickets prior to Wednesday at 5 p.m. (Allow for 48-hour delivery.)
After Friday at 5 p.m., there is no one on staff to assist you until Monday at 9 a.m.
Once your tickets are purchased and sent via email, PEF MBP is no longer in control of your e-ticket delivery and cannot control how long it may take for your e-tickets to arrive.
PEF MBP has no control over weekday or weekend weather occurrences that may impact internet connectivity, e-store/website functionality/access, and e-ticket purchase/delivery processes.
E-ticket FAQs
Purchase Tickets
E-Ticket(s)
Physical Ticket(s)