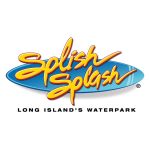 2549 Splish Splash Drive, Calverton, NY 11933
(631) 727-3600
About Splish Splash
There's something for everyone at Splish Splash, with many special events, rides, and attractions. The thrills shine brighter this summer on Hyperlight, the new waterslide experience at Splish Splash. A Long Island favorite has been recharged and is ready to rock with an all-new light and sound experience. Fly through the tube on an electric journey that sends you down and around to the pulse of vivid light and dynamic sound. Check out the two wave pools, a large Kiddie Area, a lazy river, tropical bird show, great family dining options including Johnny Rockets, gift shops, and a large catered picnic area for group picnics and family reunions. All this and more, makes Splish Splash the best water park in Long Island, NY.
About Splish Splash
Splish Splash's Operational and Health & Safety Guidelines
Please visit the Splish Splash website prior to your trip for any Operational and Health & Safety Guidelines that may impact your experience. Guidelines are subject to change at anytime.
PLEASE NOTE: PEF MBP will not be responsible for providing a refund due to vendor or state COVID-19 guidelines and restrictions.
About the Splish Splash 2023 Ticket
Check back for 2023 ticket details.
Additional Ticket Details & Disclaimers
About e-tickets:
E-tickets will be emailed to you to print out yourself (no physical ticket is mailed).

Once you place your order, you will receive a confirmation email followed by an email containing your e-ticket which you can then print yourself and take to the venue. E-tickets print on one sheet of paper for each ticket purchased. To prevent e-ticket email delivery issues, please add etickets@pef.org to your email address book.
If you plan to purchase for use over a weekend, PEF MBP recommends that you purchase your tickets prior to Wednesday at 5 p.m. (Allow for 48-hour delivery.)
After Friday at 5 p.m., there is no one on staff to assist you until Monday at 9 a.m.
Once your tickets are purchased and sent via email, PEF MBP is no longer in control of your e-ticket delivery and cannot control how long it may take for your e-tickets to arrive in your inbox.
PEF MBP has no control over weekday or weekend weather occurrences that may impact internet connectivity, e-store/website functionality/access, and e-ticket purchase/delivery processes.
E-ticket FAQs