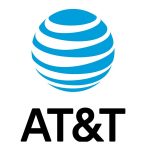 62 W 44th Street, New York, NY 10036
(212) 245-4200
AT&T Signature Program
PEF members and retirees may benefit from the discount under the AT&T Signature Plan. Current PEF members and retirees who are AT&T customers, are also eligible to switch plans to receive the AT&T discounts. Get great deals and other exclusive benefits with the AT&T Signature Program.
Get Wireless Benefits That Work as Hard as You Do
Save money every month, $10 per line, per month, on the AT&T Unlimited EliteSM Plan1: Get 5G at no extra cost, unlimited data, 30GB of mobile hotspot data, mobile security, and fraud call blocking, plus HBO MaxTM included.
Save up to $45 with waived activation fee on devices
Receive 20% off eligible accessories
Take advantage of limited-time exclusive offers that will be promoted on our website, via social media, the PEF MBP e-newsletter, and more
Nurses, Physicians, Physician Assistants, First Responders, etc., may be eligible for special Appreciation Offers.
Contact your AT&T sales representative to learn more:
Island Cellular (AT&T)
(212) 245-4200
62 W 44th Street
New York, NY 10036
AT&T website
If you visit a local AT&T store, please have proof of eligibility, that you are a PEF member or retiree.
Mention Discount Code: FAN 3508840
To find an official AT&T store near you, visit the  AT&T store locator.
Footnotes, Additional Details & Disclaimers