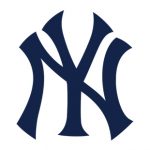 One East 161st Street, Bronx, NY 10451
(646) 977-8060
New York Yankees vs Kansas City Royals
3-Game Series Dates & Times:
Friday, July 21, 2023 @ 7:05 p.m.
Saturday, July 22, 2023 @ 1:05 p.m.
Sunday,  July 23, 2023 @ 1:35 p.m.
Location: Yankee Stadium, One East 161st Street, Bronx, NY 10451
Seating: Section 223 and 224
Ticket Price: $68
Mobile Ticket Includes: A union night shirt, Meal Deal Voucher valid for a regular sized hot dog, and a drink (a 12oz domestic beer for those 21 years of age or older with a valid ID, a Pepsi product, or a Poland Spring bottled water).
Limited tickets available. Ticket sales end 7/9/23 or when tickets sell out, whichever comes first.
PLEASE NOTE: Your seats will not be assigned nor available until approximately 3 weeks prior to the game date. There is no guarantee that the seats you purchase for your party will be together.
About New York Yankees
New York Yankees Operation and Health and Safety Guidelines
Please visit the New York Yankees website prior to your game for current Operational and Health & Safety Guidelines that may impact your experience. Guidelines are subject to change at anytime.
View information on Yankee Stadium's Accessibility provisions
PLEASE NOTE: PEF MBP will not be responsible for providing a refund due to vendor or state COVID-19 guidelines and restrictions.
About the Ticket Process
Your tickets are not physical tickets as the ballpark is not printing tickets. The process for accessing your mobile game tickets is outlined below.
Once you purchase your ticket(s) from PEF MBP, you will receive an email confirming your e-ticket/mobile ticket purchase. This confirmation email serves only to confirm your order and does not provide access to your mobile tickets.
Approximately 3 weeks prior to the games on July 21st, 22nd, and 23rd you will receive an email from the New York Yankees (Ticketmaster) that provides you with a link to the MLB Ballpark app that you will need to download on your smart phone to access your tickets.
You will need to create or log in with an MLB account. An MLB account is free and easy to create directly from the MLB Ballpark app or by clicking on the right-most button on the top navigation bar on yankees.com.

Open the MLB Ballpark app on your phone, and log in to an existing MLB account or create a new account with the same email address used to buy your tickets which are being transferred to you from the New York Yankees. Your MLB account will automatically become associated with your Yankees ticket account.
Tap the Profile icon on the top left hand corner of the Home tab, and select "My MLB Account Emails," where you can send or resend a verification email used to purchase tickets.
Click the VERIFY EMAIL link in the email to allow access to your tickets in the MLB Ballpark app.
To access and view your tickets, open the "Tickets" tab and select the game for which you'd like to view ticket(s).
Tap an individual ticket or select "Open" next to each ticket to see its mobile barcode. Information about your ticket(s) will be displayed. Ticket redemption (QR code) on mobile ticket will not appear until 48 hours before a game's scheduled start time.
You can find the meal voucher in the app under Event Extras. There is a separate QR code for each event ticket purchased. In the Apple wallet, click the three dots on the upper right-hand corner and select pass details.
To redeem your meal deal voucher, scan your voucher at any one of these concession stands:

Highlanders (Sections 110, 232, 305, 312, 318, 324)
King's Hawaiian (Section 115)
Garlic Fries (Section 205)
Triple Play (Sections 205, 213, 321, 324)
Nathan's Famous (Sections 127, 224 (closest to seating), 312)
Bleacher Stand
For more information including how to forward tickets, view mobile ticket delivery below:
New York Yankees Mobile Ticket Delivery
Additional Ticket Details & Disclaimers
Purchase Tickets
Ticket(s)