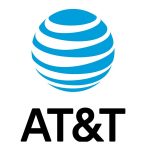 62 W 44th Street, New York, NY 10036
(212) 245-4200
AT&T Signature Program
PEF members and retirees may benefit from the discount under the AT&T Signature Plan. Current PEF members and retirees who are AT&T customers, are also eligible to switch plans to receive the AT&T discounts. Get great deals and other exclusive benefits with the AT&T Signature Program.
Additional benefits with the AT&T Signature Program
Up to $45 savings on activation and upgrade fees
Save $10 per line per month on our AT&T Unlimited Elite® plan
20% OFF eligible wireless accessories
Nurses, physicians, physician assistants, first responders, etc., may be eligible for special appreciation offers.
Contact your AT&T sales representative to learn more:
Island Cellular (AT&T)
(212) 245-4200
62 W 44th Street
New York, NY 10036
AT&T website
If you visit a local AT&T store, please have proof of eligibility, that you are a PEF member or retiree.
Mention Discount Code: FAN 3508840
To find an official AT&T store near you, visit the  AT&T store locator.
Footnotes, Additional Details & Disclaimers
AT&T SIGNATURE PROGRAM DISCOUNTS: Available to qualified employees, students & other authorized individuals associated with eligible companies, universities & other sponsoring organizations with a qualifying service agreement (Business Agreement). Must validate eligibility online or provide valid employee badge/paystub, student ID, or other approved proof of eligibility in authorized retail store & subscribe to service under an individual responsibility account for which the qualifying individual is personally liable. Discount subject to Business Agreement & may be interrupted, changed, or discontinued without notice. Additional restrictions apply. Credits/Discounts: Start within 2 bill cycles after service activation & eligibility confirmed. Applied after application of any available credit. Service discount: Req's AT&T Unlimited Elite plan. $10 discount applied after the application of any available Autopay, paperless bill, only on phone lines 1–5. Any additional phone lines added over 5 and up to max of 10 reduces all phone line (including lines 1-5) discounts to $5/mo. per phone line. May not be stackable with other offers, credits or discounts. Exclusions: Military AT&T UNLIMITED ELITESM PLAN: All AT&T wireless services subject to terms and conditions in the Wireless Customer Agreement. Phones only. Advertised monthly price includes monthly plan charge for talk, text, and data & monthly per-line phone access charge for access to such services. OTHER RESTRICTIONS & FEES: Activation/upgrade fee per line (up to $45) & deposit may apply. AutoPay & Paperless Bill Discount: Monthly discount $10 per phone line when active & enrolled in both. AT&T employees, retirees & IMO consumers are not eligible for the AutoPay and Paperless bill discount. Discount starts within 2 bill cycles. Pay full plan cost until discount starts. UNLIMITED DATA: For use in the United States (the "Domestic Coverage Area" or "DCA"), Mexico, and Canada. DATA RESTRICTIONS: After 100 GB of data usage on a line in a bill cycle, for the remainder of the cycle AT&T may temporarily slow data speeds on that line if the network is busy. 2G Off net data speeds may apply. All AT&T service is subject to AT&T network management policies. See AT&T broad band info for details. 5G SERVICE: Requires a compatible 5G device. 5G service is not available everywhere. See AT&T 5G for details. VIDEO STREAMING: Includes Stream Saver feature which allows you to stream higher definition video in Standard Definition on compatible devices (unless video provider has opted out). Stream Saver will not recognize all video content. Ability to stream and video resolution may vary and be affected by other factors. To enjoy access to High Definition video on compatible devices and when available, you can turn it off or back on at any time at AT&T or call 611. Restrictions apply. Details at AT&T. MOBILE HOTSPOT: Requires compatible device. Includes up to 30GB per line, per month. After 30GB, mobile hotspot speed slowed to max of 128Kbps for the rest of bill cycle except Connected Cars (in car Wi-Fi/vehicle wi-fi hotspots). After this, mobile hotspot data usage, including Sponsored Data, will be impacted and not fully functional. ADVANCED MOBILE SECURITY: Compatible device required. You must download the AT&T Mobile Security app and AT&T Call Protect app and accept the terms and conditions for each, before the services will go into effect. Data rates may apply. Details at AT&T. UNLIMITED TALK: Phones only. Includes calls within and between DCA, Mexico & Canada. You may be charged for calls to special or premium service numbers and calls to other countries. For rates, see AT&T. UNLIMITED TEXT: Compatible phone and rate plan required. Includes unlimited messages up to 1MB in size within and from DCA, Mexico, and Canada. For texting to other countries, see AT&T. Messages sent through applications may incur data or other charges. Advanced Messaging: Not available for use in Mexico and Canada. Other restrictions apply & can be found at AT&T. LIMITS: Select devices only (sold separately). Max 10 devices/plan. AT&T Wireless Internet, select Wireless Home Phone devices, dedicated mobile hotspot devices, and select laptop air cards are not eligible for these plans. These plans may not be eligible for additional discounts, including but not limited to Signature discounts. AT&T employees & retirees may not be eligible for certain benefits, offers, and discounts associated with these plans. ADDITIONAL MONTHLY FEES & TAXES: Apply per line & include Regulatory Cost Recovery Fee (up to $1.50), Administrative Fee ($1.99) & other fees which are not government-required surcharges as well as taxes. Additional one-time Fees may apply. See AT&T for more details.
ACCESSORY DISCOUNTS: Discount is available only on select phone and tablet accessories (unless otherwise provided in the Business Agreement) as determined solely by AT&T from time to time; eligible accessories will be identified as such in online buy flow. Discount may not be combined with other promotional pricing or offer.
WAIVED ACTIVATION FEE: Applicable to select activations only.
HBO MAX: Access HBO Max through HBO Max app on compatible device (sold separately) or on hbomax.com using compatible browser with your AT&T log-in credentials. Data rates may apply for app download/usage. New AT&T customers: visit AT&T to create your account and obtain log-in credentials. Use of HBO Max is subject to its own terms and conditions  for details. If you have residential DIRECTV (excluding Puerto Rico), AT&T TV, U-Verse TV, or AT&T TV NOW, HBO channels and HBO On Demand will also be added on that TV platform. May be billed and then credited (excluding PREMIER package on AT&T TV and AT&T TV NOW) on that TV platform within 2 bills. Programming and content subject to change and benefit may be modified, discontinued, or terminated at any time without notice. LOST ELIGIBILITY: Upon cancellation of eligible wireless plan you may lose access to HBO Max. LIMITS: Access to one HBO Max account per AT&T account holder. May not be stackable with other offers, credits, or discounts. AT&T employees and retirees are not eligible for the HBO Max Add-on offer. To learn more, visit AT&T. HBO Max is only accessible in the U.S. and certain U.S. territories where a high-speed broadband connection is available. Minimum 3G connection is required for viewing on mobile devices. HBO MAX is used under license.
All offers, programming, promotions, pricing, terms, restrictions & conditions subject to change & may be modified, discontinued, or terminated at any time without notice.
©2020 AT&T Intellectual Property. All rights reserved. AT&T, the AT&T logo, all other AT&T marks contained herein are trademarks of AT&T Intellectual Property and/or AT&T affiliated companies.[/disclaimer]