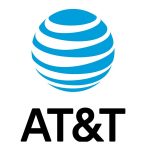 62 W 44th Street, New York, NY 10036
(212) 245-4200
AT&T Signature Program
PEF members and retirees may benefit from the discount under the AT&T Signature Plan. Current PEF members and retirees who are AT&T customers, are also eligible to switch plans to receive the AT&T discounts. Get great deals and other exclusive benefits with the AT&T Signature Program.
Additional benefits with the AT&T Signature Program
Up to $45 savings on activation and upgrade fees
Save $10 per line per month on our AT&T Unlimited Elite® plan
20% OFF eligible wireless accessories
Nurses, physicians, physician assistants, first responders, etc., may be eligible for special appreciation offers.
Contact your AT&T sales representative to learn more:
Island Cellular (AT&T)
(212) 245-4200
62 W 44th Street
New York, NY 10036
AT&T website
If you visit a local AT&T store, please have proof of eligibility, that you are a PEF member or retiree.
Mention Discount Code: FAN 3508840
To find an official AT&T store near you, visit the  AT&T store locator.
Footnotes, Additional Details & Disclaimers