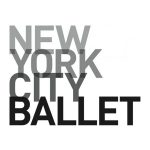 108 Avenue of the Pines, Saratoga Springs, NY 12866
New York City Ballet at SPAC
Two dates to select from:
Wednesday, July 13, 2022 at 7:30 p.m. (20th Century Masters)
Saturday, July 16, 2022 at 2:00 p.m. (A Midsummer Night's Dream)
Ticket Price: $25
Location: Saratoga Performing Arts Center
Seating: Amphitheater
Parking: VIP parking at 108 Avenue of the Pines, is included with your ticket purchase. You will need to provide the name of the person utilizing the parking when purchasing your tickets.
Limited tickets available. Ticket sales end 6/26/22 or when tickets sell out, whichever comes first.
PLEASE NOTE: Your seats will not be assigned nor available until approximately 2 weeks prior to the event date. Your tickets will be mailed. There is no guarantee that the seats you purchase for your party will be together.
About New York City Ballet
Please visit the Saratoga Performing Arts Center website prior to your visit for current Operational and Health & Safety Guidelines that may impact your visit. Guidelines are subject to change at anytime.
PLEASE NOTE: PEF MBP will not be responsible for providing a refund due to vendor COVID-19 guidelines and restrictions. All sales are final.
Additional Ticket Details & Disclaimers
Purchase Tickets
Ticket(s)