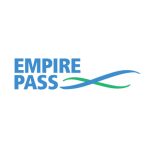 New York State Parks
(518) 474-0458
About Empire Pass
Explore the New York State Parks and recreational facilities with the Empire Pass, a wallet-sized card, that can be shared within a household. The card can be used by parents, grandparents, caregivers, and others. An embedded radio-frequency identification chip allows the card to be scanned and accepted at facilities with automatic pay stations. Passes are reusable for one vehicle entrance at a time.
The Empire Pass is your key to all-season enjoyment at New York State parks. Escape, explore, and experience the forests, the seashore, lakefronts and trails—every day, if you like, through all four seasons. Walk, picnic, bike, and bring as many family members and friends as your car will hold! The passport provides access to 180 state parks, 55 Department of Environmental Conservation (DEC) forest preserve areas, as well as boat launch sites, arboretums, and park preserves.
About Empire Pass
Please visit the Empire Pass website prior to your trip for any Operational and Health & Safety Guidelines that may impact your experience. Guidelines are subject to change at any time.
PLEASE NOTE: PEF MBP will not be responsible for providing a refund due to vendor or state COVID-19 guidelines and restrictions.
About the Empire Pass Card
2023 pass: $60
The Empire Pass cards expire 12/31/2023. The card is an annual use card and can be renewed online, directly through Empire Pass, at the Empire Pass discounted rate. Or, you may purchase a new 2024 Empire Pass card at the PEF MBP discounted rate through PEF MBP. The choice is yours.
Guidelines for Use of the Pass
Pass Expiration Date
Additional Details & Disclaimers
Purchase Tickets
Purchase Pass(s)