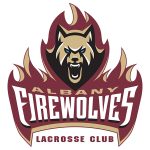 51 S. Pearl St, Albany, NY 12205
(518) 362-4900
About Albany FireWolves
The Albany FireWolves are a professional box lacrosse team based in Albany, New York. They are members of the East Division of the National Lacrosse League that began play in the 2021-22 season at the MVP Arena.
About Albany FireWolves
MVP Arena Accessibility
Please visit the MVP Arena website prior to the game for any Operational and Health & Safety Guidelines that may impact your experience. Guidelines are subject to change at any time.
PLEASE NOTE: PEF MBP will not be responsible for providing a refund due to vendor or state COVID-19 guidelines and restrictions.
About the Albany FireWolves 2023 Voucher
The 2023 season has ended. Please check back next season for new ticket offers.