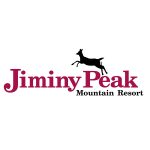 37 Corey Road, Hancock, MA 01237
(413) 738-5500
About Jiminy Peak Mountain Resort
Jiminy Peak Mountain Resort is the largest ski and snowboard resort in southern New England and the only mountain resort in North America to generate its own energy using alternative wind power. Since opening in 1948, Jiminy Peak has evolved to become a 4 season resort, offering something for everyone in the beautiful Berkshire Mountains.
About Jiminy Peak Mountain Resort
Jiminy Peak's Operational and Health and Safety Guidelines
Please review the 2021–2022 Operational and Health and Safety Guidelines which include operational information, COVID-19 guidelines, mask and vaccine mandates, and restrictions that you should be aware of prior to purchasing your tickets and before arrival. It is also encouraged that you check state and travel guidelines as restrictions could impact your ticket purchase.
PLEASE NOTE: PEF MBP will not be responsible for providing a refund due to vendor or state COVID-19 guidelines and restrictions.
About Jiminy Peak Tickets
Information for the 2022-23 season is not yet available.
Purchase Tickets
E-Ticket(s)