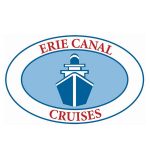 800 Mohawk Street, Herkimer, NY 13350
(315) 717-0077
About Erie Canal Cruises
Spanning New York State from Albany to Buffalo, the Erie Canal is a big part of the state's history and future. There are a number of organizations that are dedicated to educating and preserving the history of the Erie Canal, and Erie Canal Cruises is proud to support their efforts. Erie Canal Cruises is a member of the Erie Canalway National Heritage Corridor, Canal Society of New York, and Canal NY. The Erie Canal Cruises tour boat, Lil' Diamond II will take you on a fun and historically fascinating cruise! You will learn why the Erie Canal was known as Clinton's ditch, how it was constructed, how it opened our western lands, helped to create the America we know today, how and why it was expanded, and why it's still important to upstate New York culture today.
About Erie Canal Cruises
Please visit the Erie Canal Cruises website prior to your visit for any Operational and Health & Safety Guidelines that may be enacted at any time due to COVID restrictions.
PLEASE NOTE: PEF MBP will not be responsible for providing a refund due to vendor or state COVID-19 guidelines and restrictions.
About the 2022 Erie Canal Cruises Offer
The 2022 cruise offer is not currently available. Please check back soon.