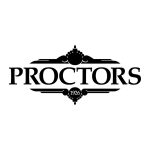 432 State Street, Schenectady, NY 12305
(518) 346-6204
About Proctors Theatre
What began as a vaudeville theatre in the early 20th century is now the Capital Region's destination for major Broadway shows, cutting-edge film festivals, exciting special events, and everything in between.
Over the past decade, Proctors has expanded and made numerous renovations, which have made it possible to accommodate large Broadway productions, giant screen films, local performers, and ever-growing audiences from around the country.
About Proctors Theatre
Proctors Operational and Health and Safety Guidelines
Please review the Operational and Health and Safety Guidelines which include operational information, COVID-19 guidelines, mask and vaccine mandates, and restrictions that you should be aware of prior to purchasing your tickets and before arrival. It is also encouraged that you check state and travel guidelines as restrictions could impact your ticket purchase.
PLEASE NOTE: PEF MBP will not be responsible for providing a refund due to vendor or state COVID-19 guidelines and restrictions.
About Proctors Theatre UAP Discount
10% discount on select shows through UAP (Union Advantage Program) discount.
Some restrictions may apply*
Additional Ticket Details & Disclaimers