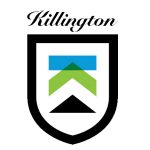 4763 Killington Road, Killington, VT 05751
(802) 422-6201
About Killington Resort
Killington Mountain is the largest ski and snowboard resort in eastern North America known for long seasons thanks to abundant natural snowfall and the most extensive snow making system in the world. The resort stretches across six (6) mountain areas and features 22 lifts—including two express gondolas and seven express chairs. Killington Resort covers more than 750 acres, featuring 71 miles of diverse terrain on 141 trails and provides skiers and riders of all ability levels a choice of wide-open groomed cruisers, narrow classic New England runs, moguls, steeps, and 13 tree skiing areas.
About Killington Resort
Killington's Operational and Health and Safety Guidelines
Please review the 2021–2022 Operational and Health and Safety Guidelines which include operational information, COVID-19 guidelines, mask and vaccine mandates, and restrictions that you should be aware of prior to purchasing your tickets and before arrival. It is also encouraged that you check state and travel guidelines as restrictions could impact your ticket purchase.
PLEASE NOTE: PEF MBP will not be responsible for providing a refund due to vendor COVID-19 guidelines and restrictions. All sales are final.
About Killington Resort Tickets
Any non-peak day e-ticket voucher: $91
Tickets are valid any day, excluding peak periods, for those 7-79 years of age. Children who are age 6 and under and seniors age 80+ ski/board for free. Not valid during these peak periods: November 25–28, 2021; December 25, 2021–January 2, 2022; January 15–17, 2022; and February 19–21, 2022. Pre-selected arrival dates are not required, but you MUST redeem your e-ticket voucher online with Killington, then, upon arrival at Killington, locate a Ticket Kiosk and scan the barcode in the confirmation you receive from Killington.
This offer is not valid with any other offer or promotion.
No refunds or exchanges for tickets already purchased by PEF members/retirees.
All guests will be required to have an RFID "One Pass Card." If a guest does not yet have a card, one may be purchased for $5 at the mountain. The card is a one-time purchase per individual and cards are valid for multiple years.
Additional Ticket Details & Disclaimers
About e-tickets:
E-tickets will be emailed to you (no physical ticket is mailed) and must be redeemed using the instructions below. To prevent email delivery issues, please add etickets@pef.org to your email address book.

Once you place your order, you will receive a confirmation email followed by an email containing your e-ticket voucher.
To redeem:
Go to Killington's redemption website, enter the 10-digit barcode number that will appear on the e-ticket voucher that PEF MBP emails to you, in the voucher ID box, click "Validate".
Click "Redeem Voucher" on the pop up window.
Click "Add To Cart". If you have another voucher to redeem, follow steps 1-3 for each voucher.
Once all vouchers have been redeemed and added to the cart, click "checkout".
Follow the steps to login to the store or create a new account.
Assign each voucher you redeemed to an individual. You may assign more than one voucher to each person if they're skiing more than one day. Click "continue".
Choose to reload an existing ONE PASS RFID card or add a new one. Click "continue".
If you added a ONE PASS, payment is due. Enter payment information and click "continue".
Click "confirm order".
Find a Ticket Kiosk upon arrival and scan the barcode in the confirmation you receive from Killington after your online redemption. If you reloaded a ONE PASS, you may go directly to the lifts.
PLEASE NOTE: You may purchase vouchers for your friends, but do not redeem vouchers for your friends online. Each individual guest/household must create their own Killington online account for voucher redemption. Vouchers are non-transferable once redeemed online.
PEF MBP has no control over weekday or weekend weather occurrences that may impact internet connectivity, e-store/website functionality/access, and e-ticket purchase/delivery processes.
E-ticket FAQs
Purchase Tickets
E-Ticket(s)