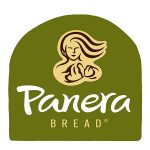 Visit their website for locations
About Panera Bread
Panera believes that food you can feel good about, served in a warm and welcoming environment by people who care, can bring out the best in all of us. That means crafting a menu of soups, salads, and sandwiches that Panera is proud to feed its own families. Like poultry and pork raised without antibiotics on their salads and sandwiches. A commitment to transparency and options that empower Panera's guests to eat the way they want. Seasonal flavors and whole grains. And a commitment to removing artificial additives (artificial flavors, sweeteners, preservatives and colors from artificial sources) from the food in its bakery-cafes. Why? Because Panera thinks that simpler is better and believes in serving food as it should be. Because when you don't have to compromise to eat well, all that is left is the joy of eating.
About Panera Bread
About the Panera Bread Gift Card
$25 gift card—Discounted price: $23.25
Additional Details & Disclaimers
Redemption Instructions
Redeem Online or In the Panera App*
1. Order for Panera® Curbside, Rapid Pick-Up®, or Contactless Delivery at PaneraBread.com or in the app.
2. Enter and apply Gift Card and 4-digit PIN number during checkout. Be sure to save your PIN for future in-cafe use.
*Minimum order of $5 required for delivery, exclusive of taxes and delivery charges that may apply.  Delivery charges may vary. Our delivery charge is not a tip or gratuity provided to the driver.  Participating bakery-cafes only. Tracking available only in participating bakery-cafes that offer delivery. Gift card purchases and catering orders excluded. Order must be placed online with credit card. Other restrictions may apply. Delivery hours may vary. Limited delivery area. Visit panerabread.com/deliveryinfo to determine if you're in a delivery area or for more information. Drive thru availability varies by location.
Purchase Gift Cards
Gift Card(s)